• Tuition is assessed for the entire 2020-21 school year and split into equal monthly payments for your convenience. Tuition is due on the 5th of the month. Accounts with credit cards on file will be charged automatically on the 5th of the month. We also accept cash, check and credit card.
• An annual registration fee of $15 per dancer is assessed upon enrollment in the 2020-21 program.
• Withdrawal from a class may be done in writing by the 15th of the month. If written notice is not given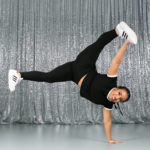 by the 15th of the month, you will still be considered enrolled in the class and will be charged for the upcoming month's tuition.
• We will follow the Shawnee Mission School District calendar in regards to spring break and winter break. Tuition will not be prorated for school breaks nor will you be charged extra for months that happen to have five classes.
• In the event of inclement weather we will typically follow the Shawnee Mission School District for closings. Be sure to check your email, our website, Facebook and Instagram for confirmation. Dancers may makeup a missed class due to inclement weather within one month. Tuition will not be prorated due to inclement weather.
• If a dancer is going to be absent from class, please inform their teacher the week prior to scheduled absence. For unexpected absences, you may call or email the studio. At that time, we can recommend an appropriate makeup class to be taken within one month. Tuition will not be prorated due to absences. The only exception would be if a dancer has an extended illness or injury and brings in a doctor's note explaining the situation. Injured dancers are encouraged to attend class and observe!
• Performance is a huge part of dance education. An annual recital will be produced in the spring. Participation in the recital is not required, but strongly encouraged. If a dancer is unable to participate in the recital, they are still welcome to participate in class and learn the recital material. All participants will be charged a one time recital fee and costume fee for each class.  A recital handbook will be distributed with all rehearsal dates and expectations.
• Additional performance opportunities may become available for all of our dancers. These may include performing at community events, parades, or retirement homes. Miss Alex will be sure to communicate when these opportunities arise, and would encourage students and classes invited to participate!
• Ovation Dance Academy's main communication is via emails. Please be sure you enter a proper email upon registering. All email correspondence can also be accessed through the Jackrabbit Parent Portal.
• How you present yourself is very important to your success. Dancers should always be in appropriate dance attire. No loose or baggy clothing in any class with the exception being hip-hop. Hair must always be secured back off of shoulders and away from the face. Appropriate hairstyles include buns, ponytails, braids and twists. Dancers should not spend time adjusting their clothing, shoes, or hair during class. Jewelry is not allowed. The only exception would be if a dancer wears small post earrings. Please be sure your dancer carries extra hair ties, bobby pins and a hairbrush in their dance bag. Please see class description for specifics on attire and shoes. If you have any questions regarding dance attire, please contact Miss Alex at alex@ovationdancekc.com
• Please be sure to label all shoes (on the inside), bags, water bottles, etc. with your dancer's FIRST AND LAST name. Ovation Dance Academy is not responsible for lost or stolen items
• For the safety of everyone at the studio, dancers are to wait in the lobby until the instructor calls them into the studio for class. Please do not allow your child to run in the studio or lobby area.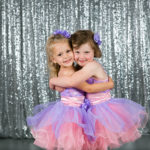 • Restrooms are located at the back of our facility and can be accessed through both studios. Unless it is an emergency, please refrain from interrupting class to use the restrooms. Students are encouraged to use the restroom in between classes or during a water break.
• An emergency exit is located at the back of our facility. In the event of an emergency, dancers will be escorted through the emergency exit and parents will be notified.